2020 as seen in 1970. We are in the middle of the cold war. Four astronauts enter a space station.Each of them represent one of the powerful federations competing in the world of 2040. Their common mission is to disarm a mechanism that, via a virus, can destroy a large part of humanity. Can they trust each other? Who triggered this mechanism? Who is the manipulator? One of them or the AI of the station which, seeks to save our planet from human pollution? This virtual reality escape game will allow each player to find an answer to these questions and, in the end, to choose his side.
In this game, players must coordinate their progress in a secret laboratory. However, without knowing it, they are subjected to psychological aggression designed to sow doubt and mistrust and develop mutual distrust. Only if they manage to perceive the evil game of AI, work together and solve the difficult logic puzzles and riddles will they be able to escape!
2040: Critical Mistrust is an escape game in virtual reality (Escape Game VR) intended for VR arcades. It is made by the Berlin company GameExpro in partnership with the Compagnie des Martingales and with the support of BMVI Computerspieleförderung des Bundes.
The game is finished. LBE availability is currently being finalized.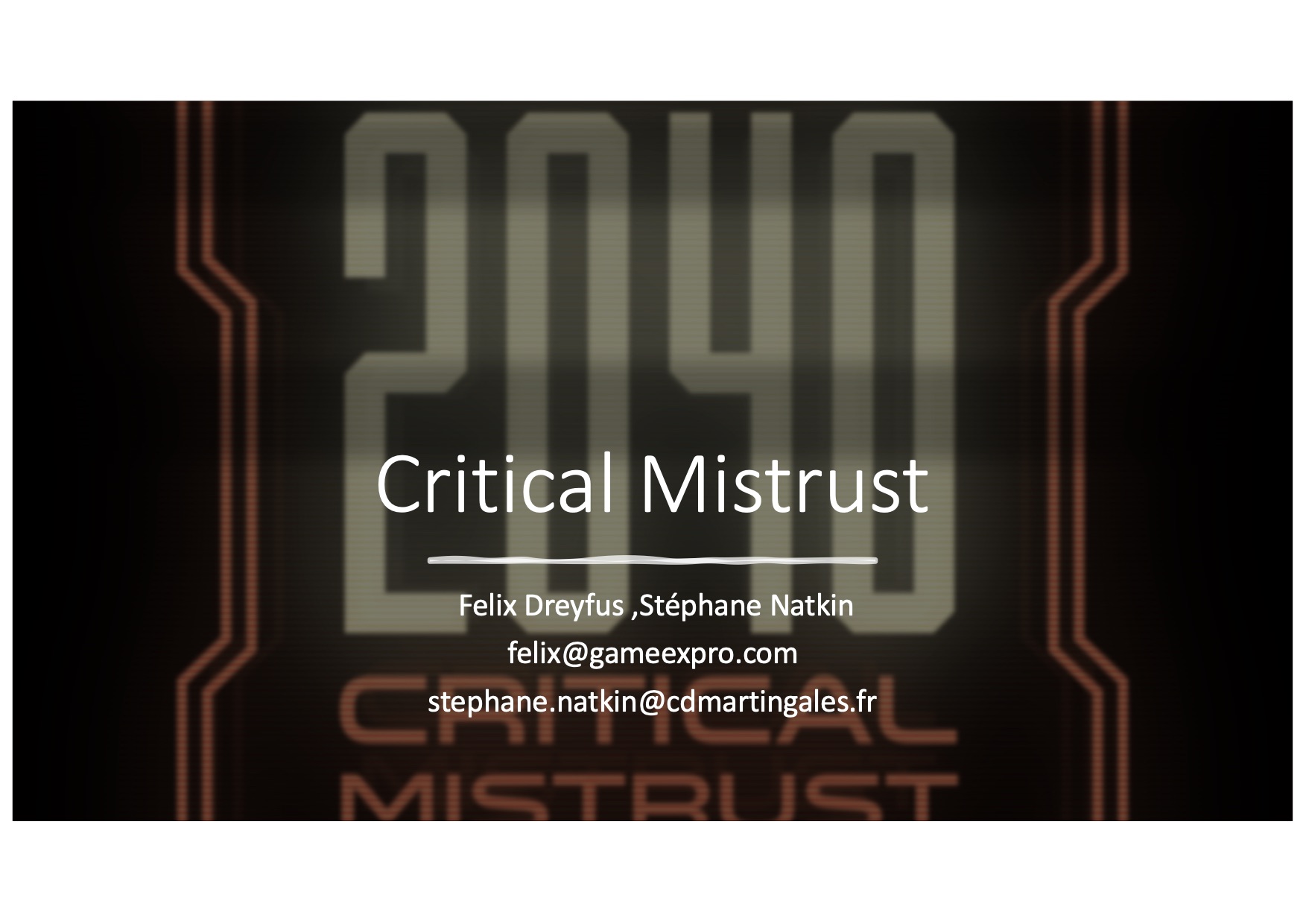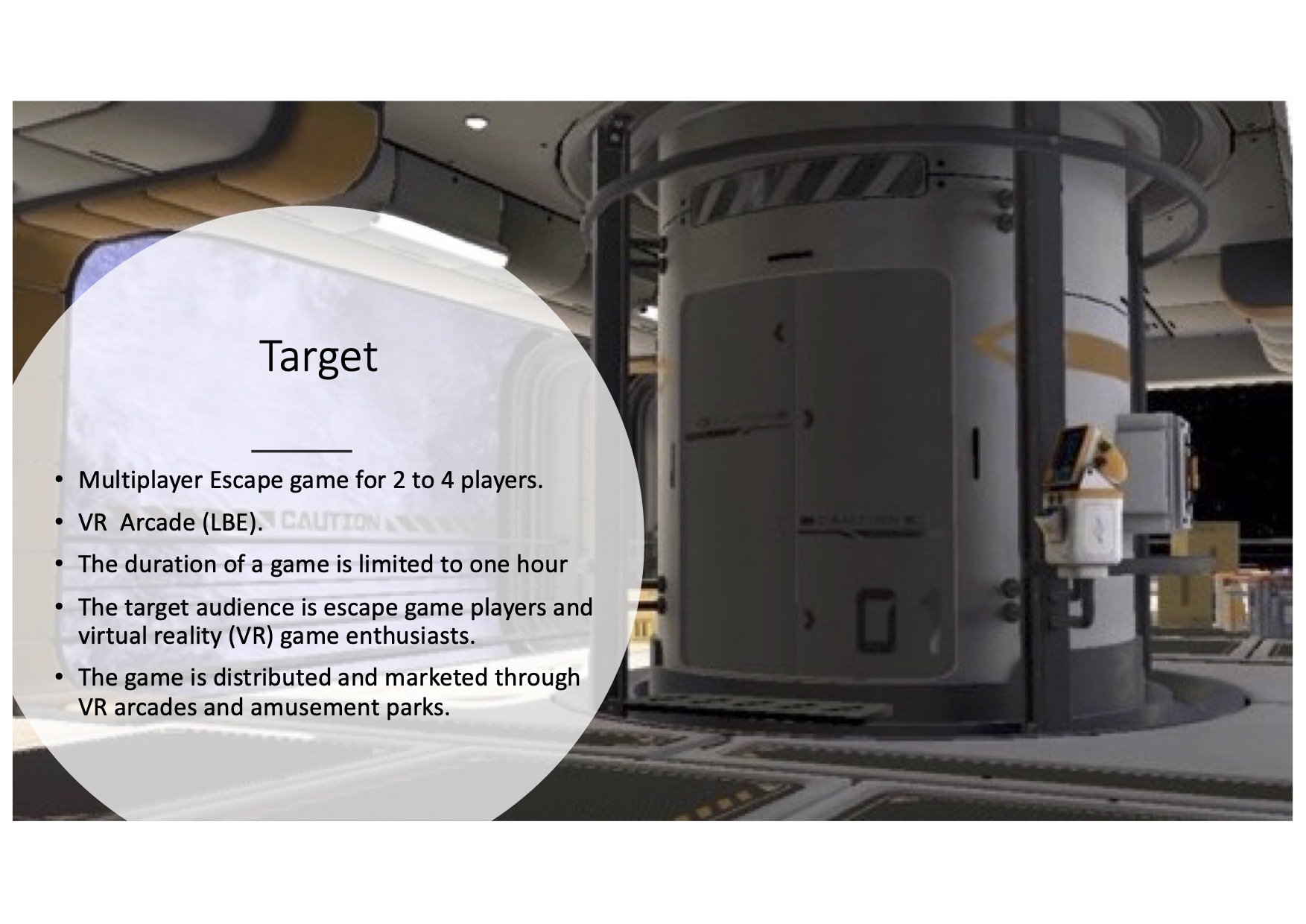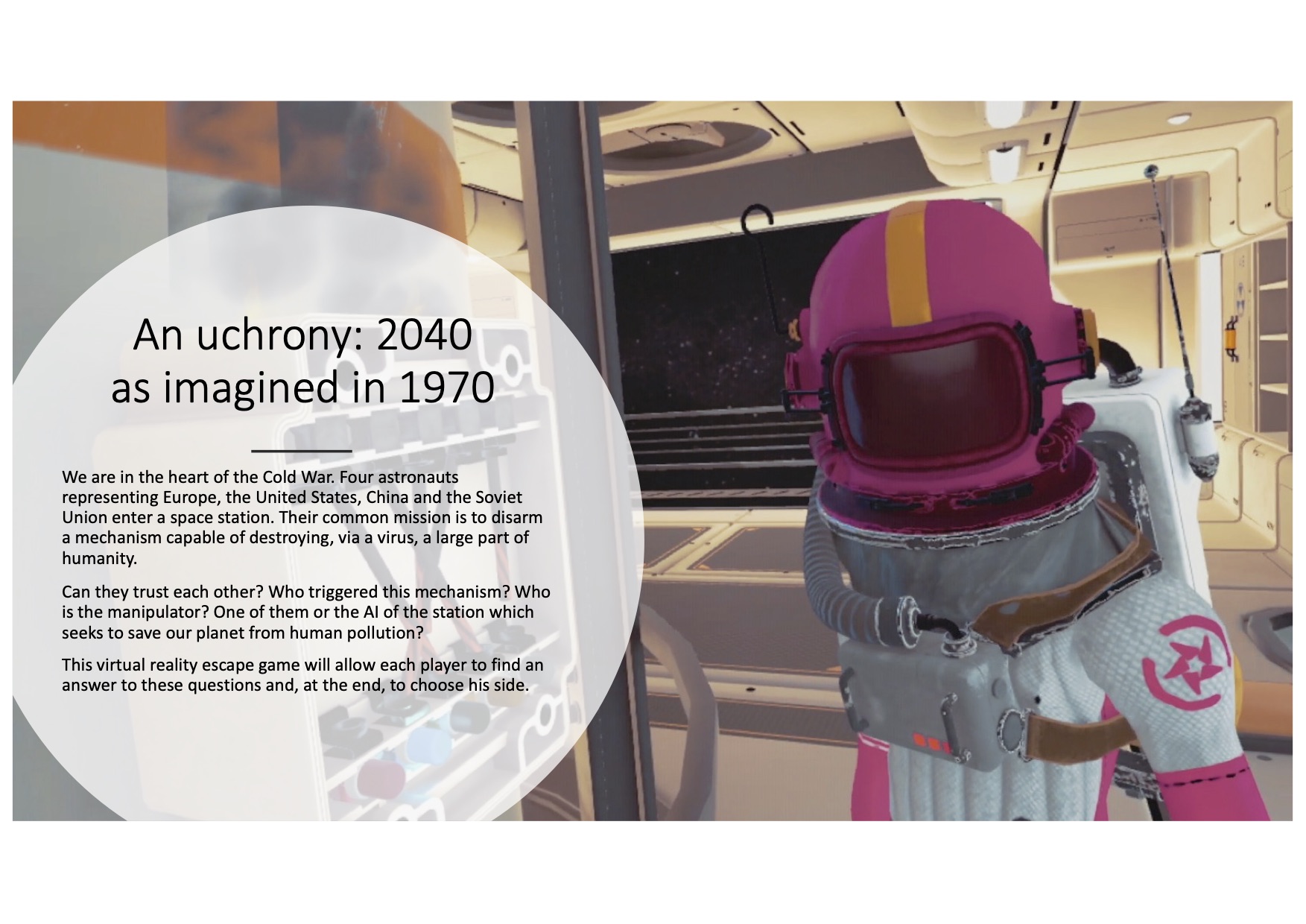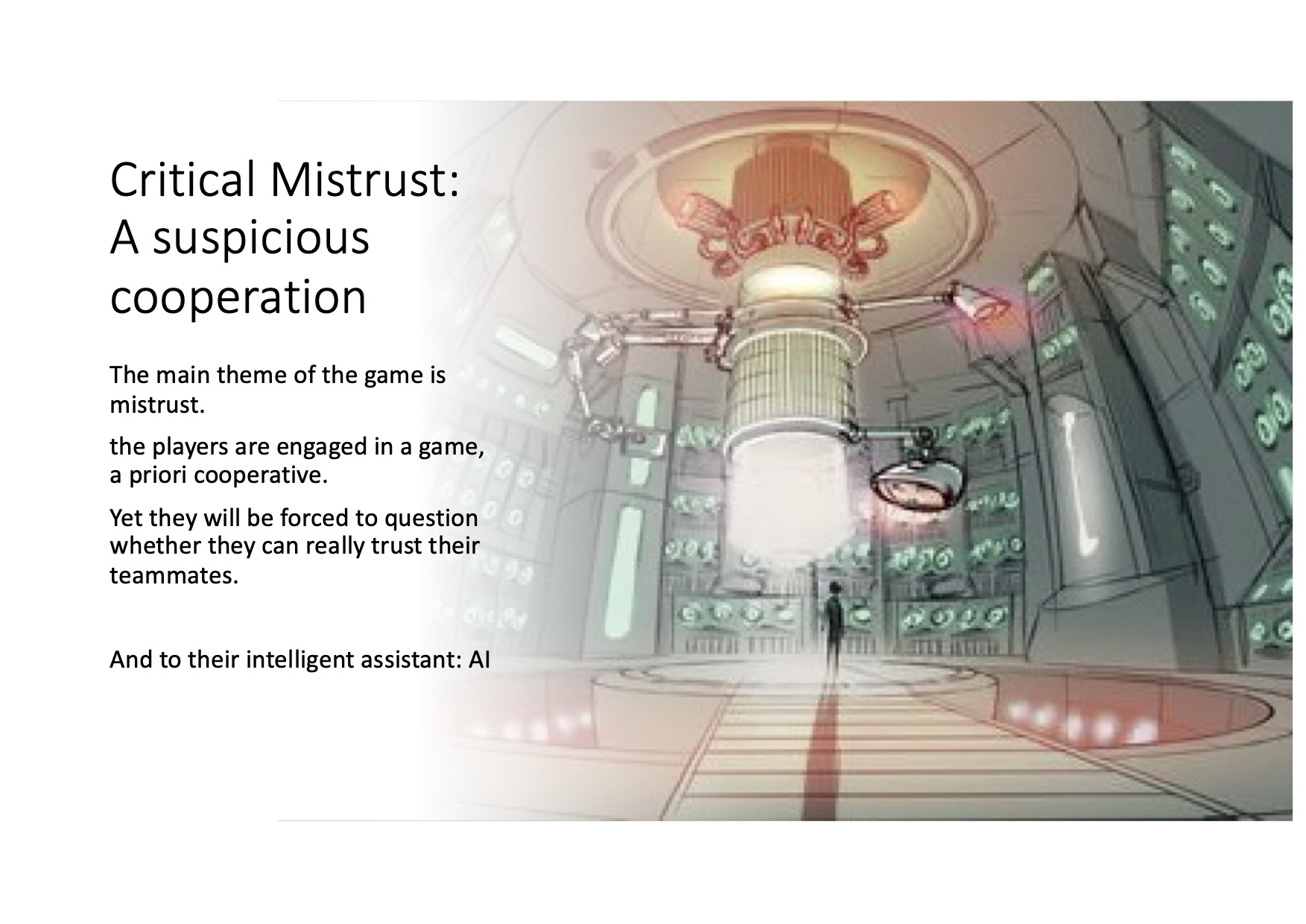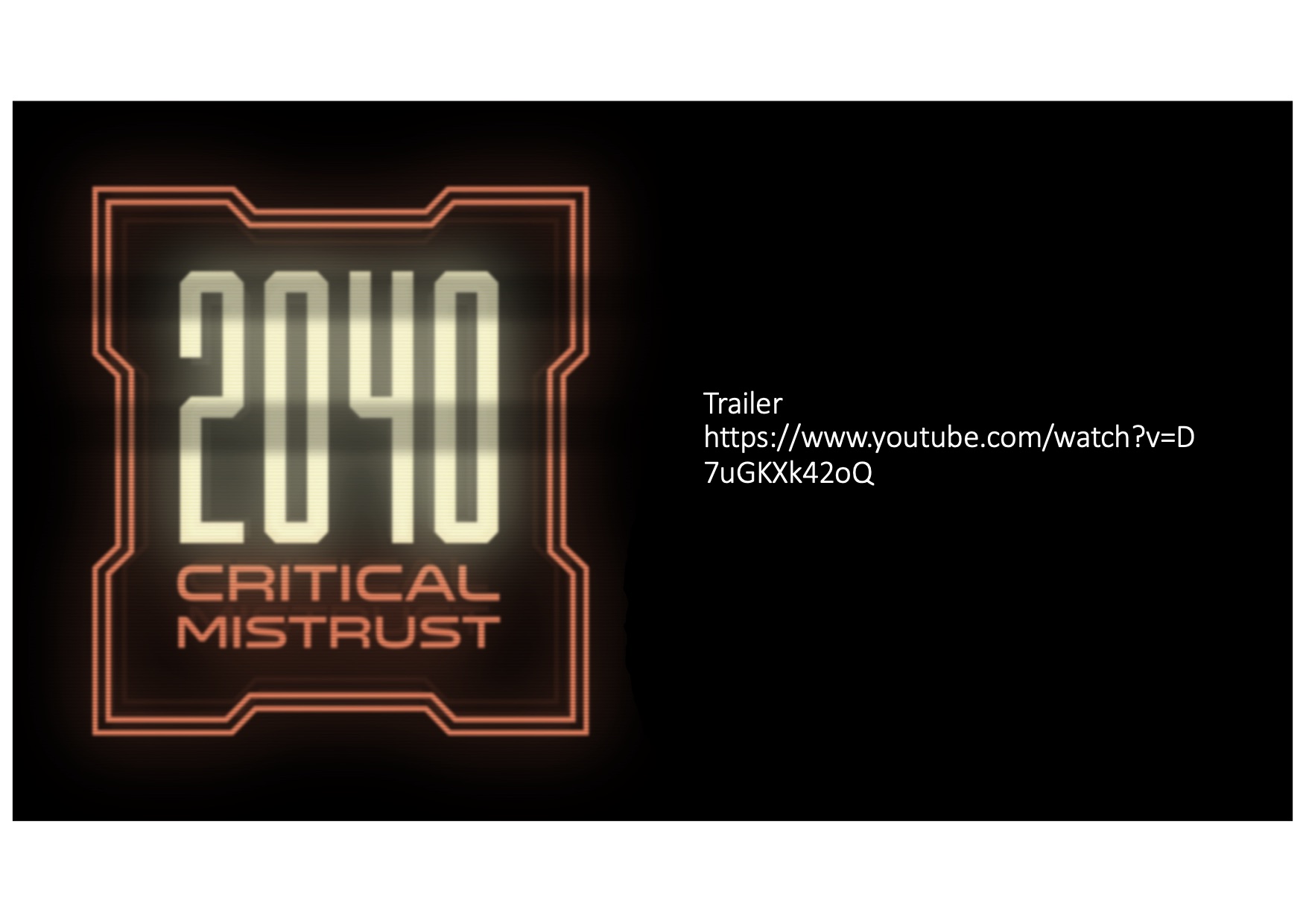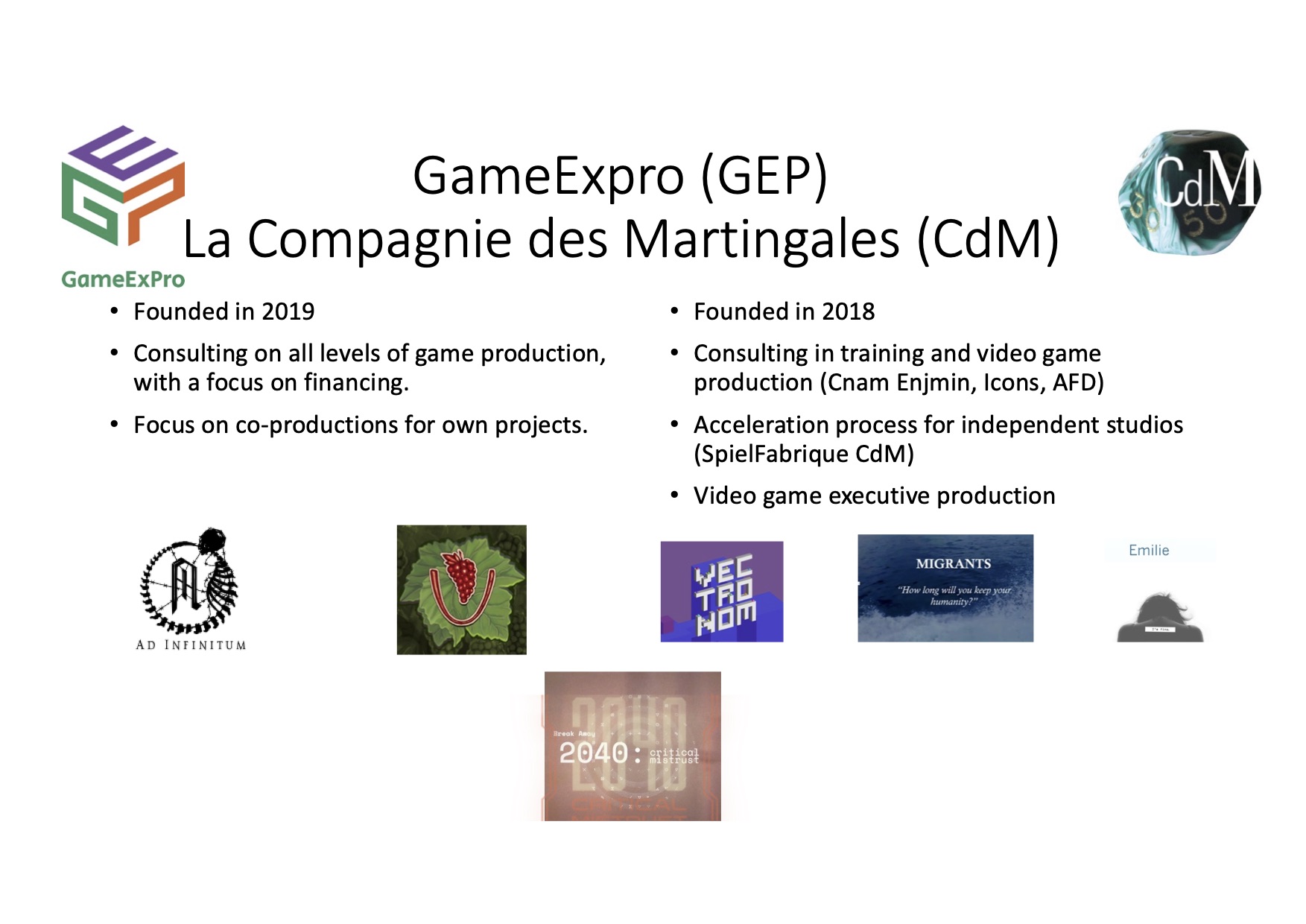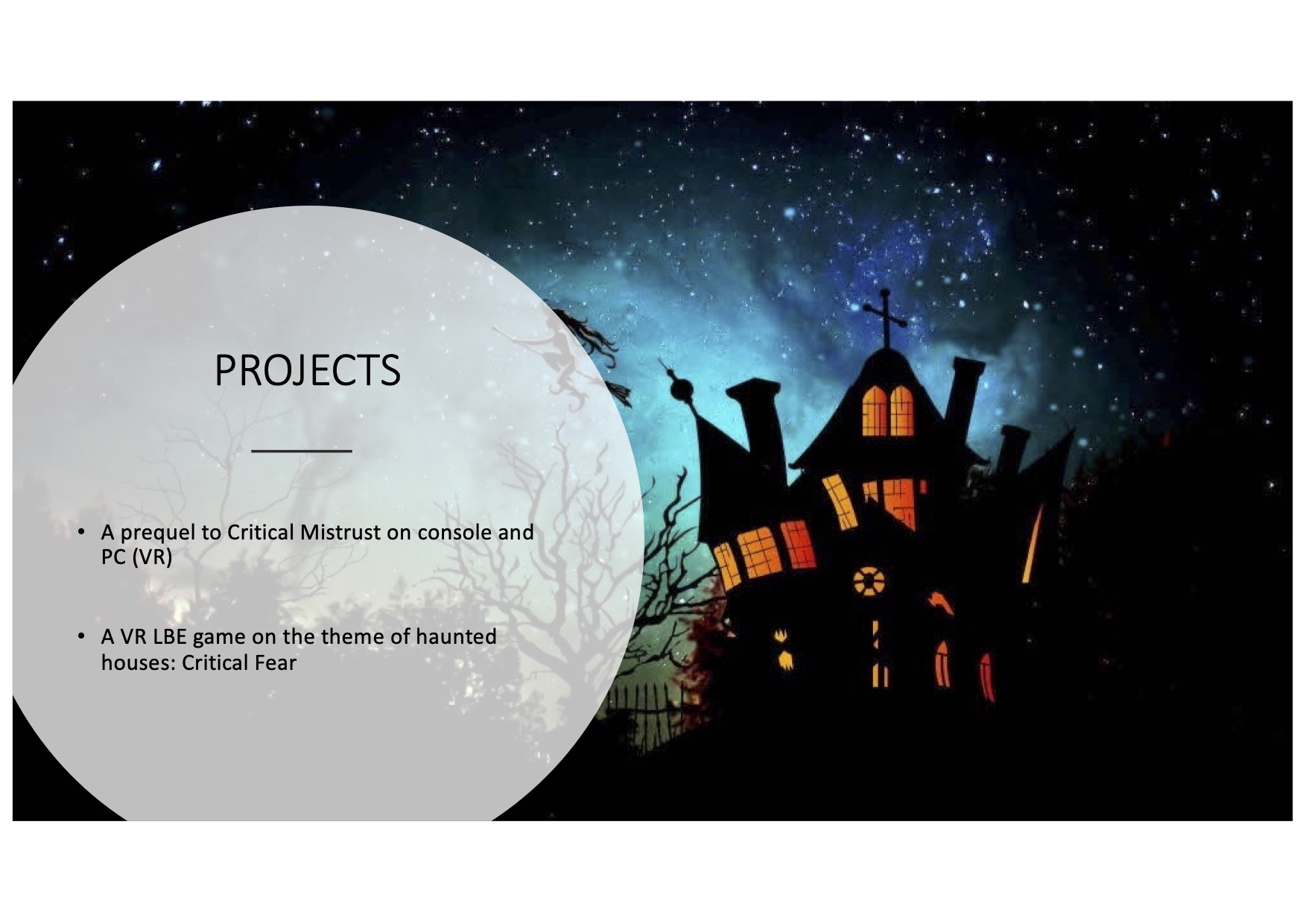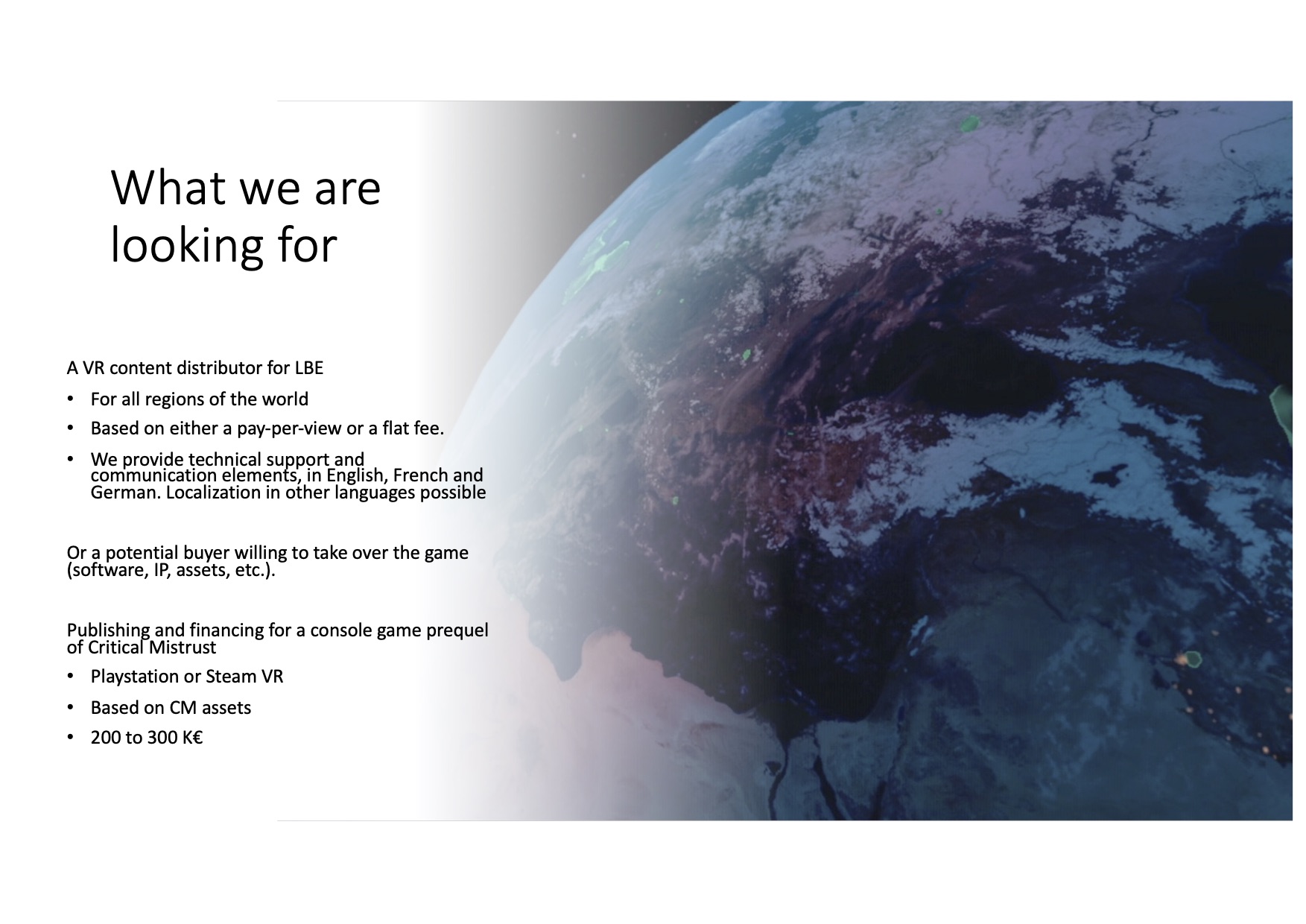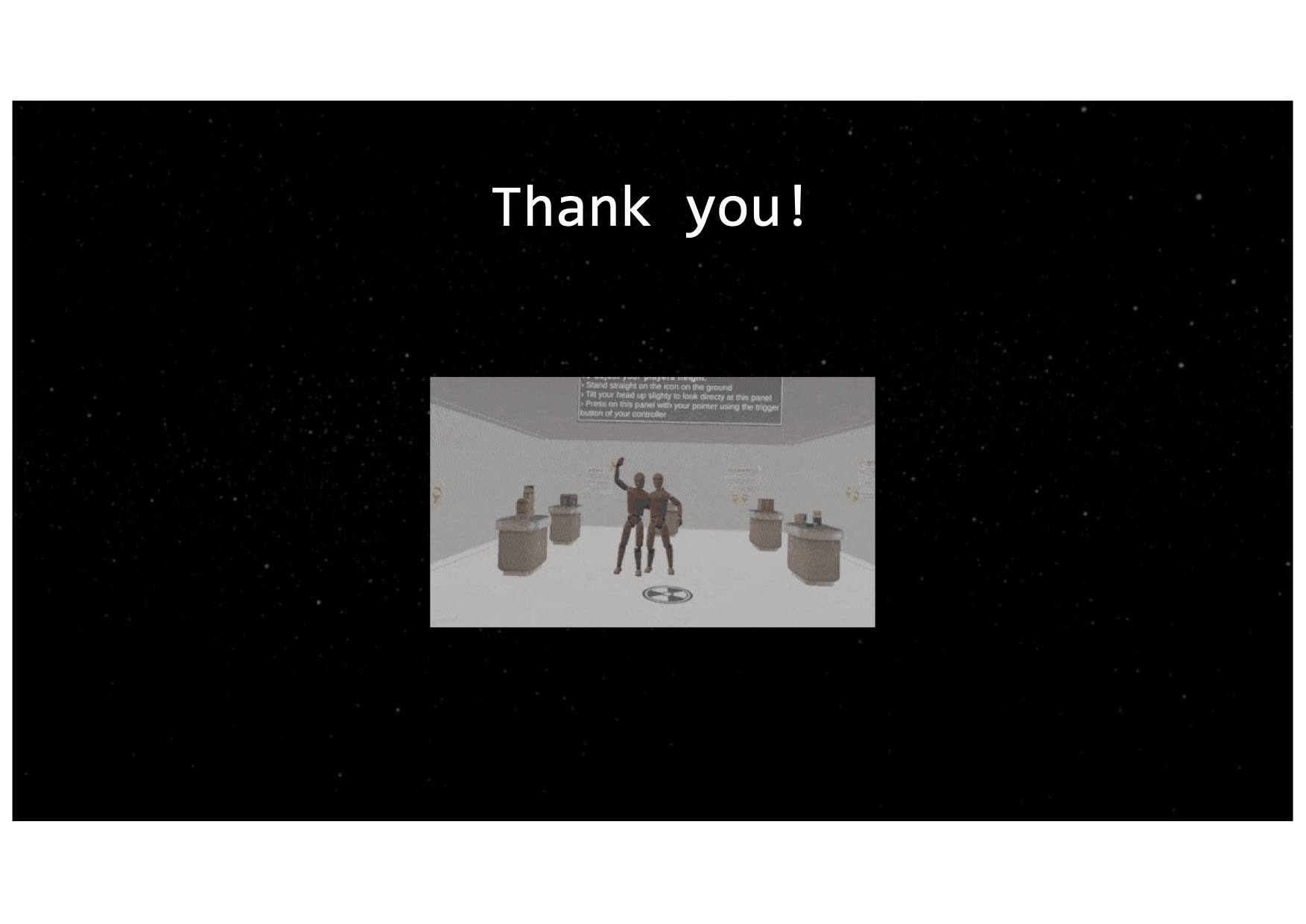 "Critical Fear" is a single-player VR game project brought to you by GamExpro in partnership with "La Compagnie des Martingales" . The game is based on the principle of the haunted house.
Each room in the house is haunted by monsters and ghosts from European culture.
The game is in the prototype stage, and we are looking for a publisher. Download the Pitchdeck for publishersGamescom23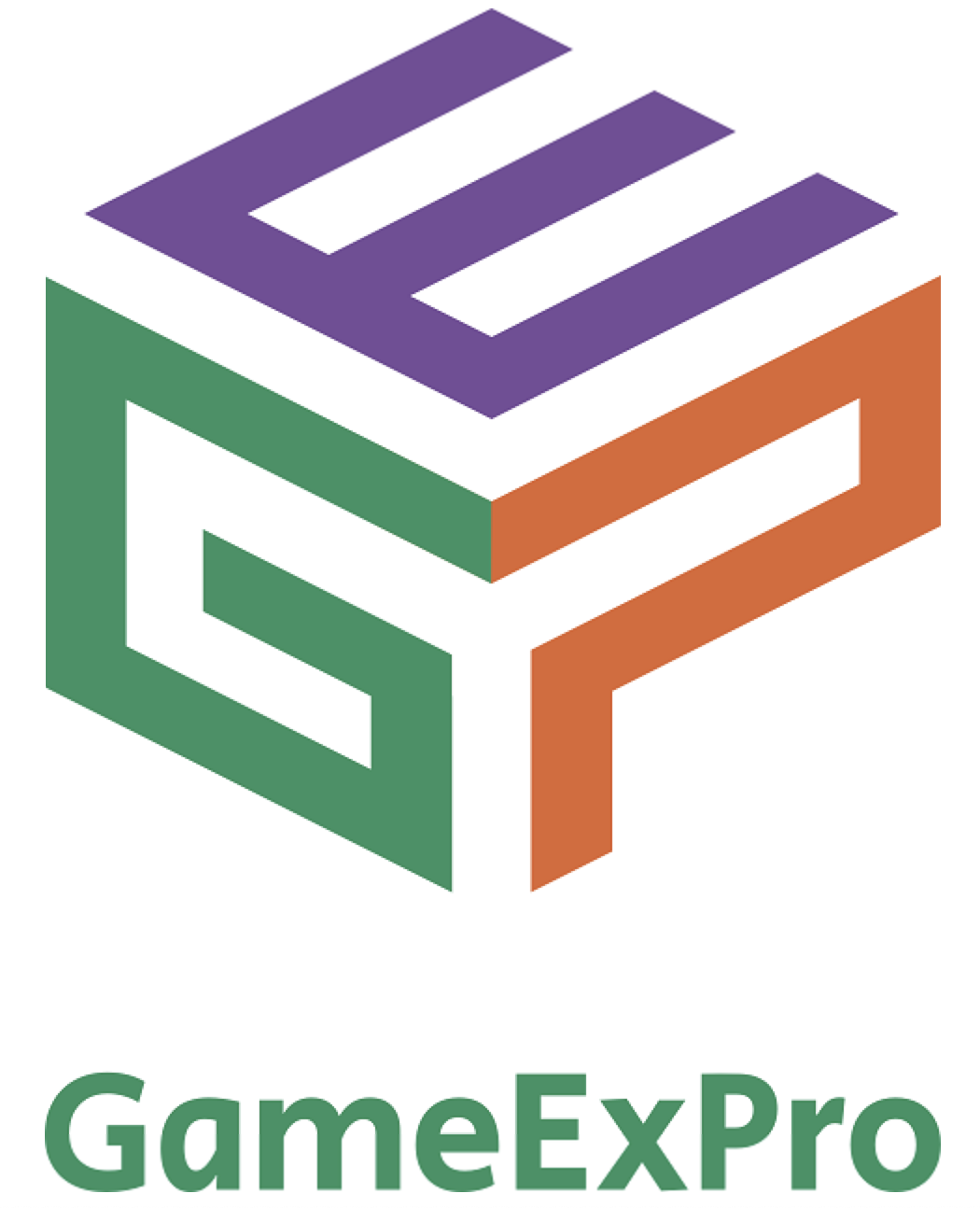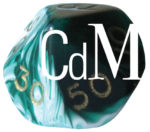 Émily, a game about bullying at school, written by Coralie Chaffanjon and Éric Viennot, the prototype of which received funding from the Région Nouvelle Aquitaine.
Due to the death of Eric Viennot, the project has been suspended.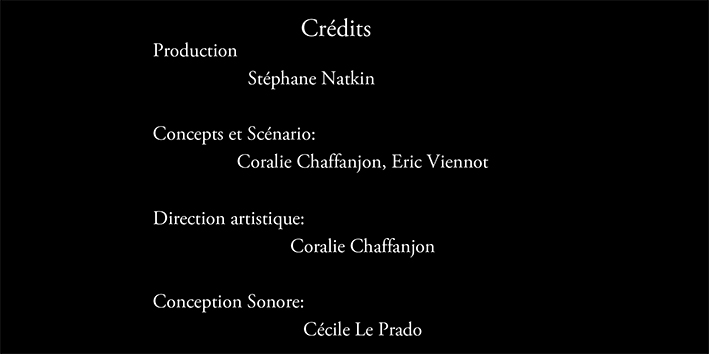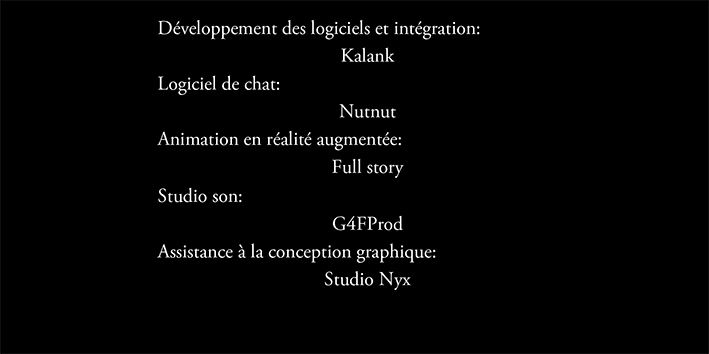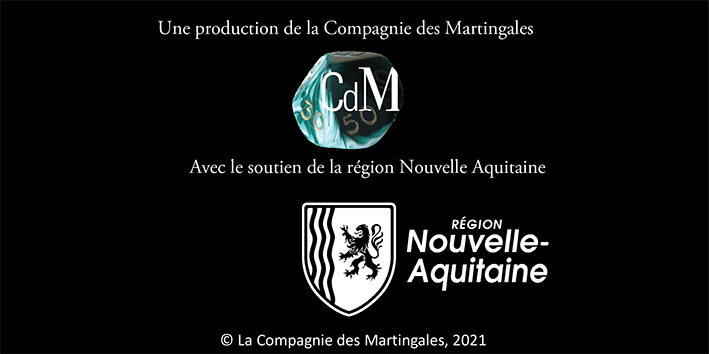 Migrants a political strategy game about migration policies.
Vectronom is the first video game of the young german company Ludopium GmbH. This game is a  co production of Arte France and la Compagnie des Martingales with the support of SpielFabrique GmbH.
Vectronom is a music platformer. The game combines challenging platformer with rhythm based gameplay. The architecture of each level changes with the music, players have to memorize patterns and overcome obstacles while dancing through the game world. Unlike other beat matching games where the player has to follow prompts, in Vectronom players have a larger degree of freedom while playing. Players can often take many different routes or go for different playing styles to succeed. The game Vectronom having been nominated for SXSW, La Compagnie des Martingales, co-producer of this game has obtained the support of the French Embassy in the USA, via the "French Immersion" program to finance the travel of two members of the development team.